THE MOST PHENOMENAL 3D CRYSTALS, BY FAR!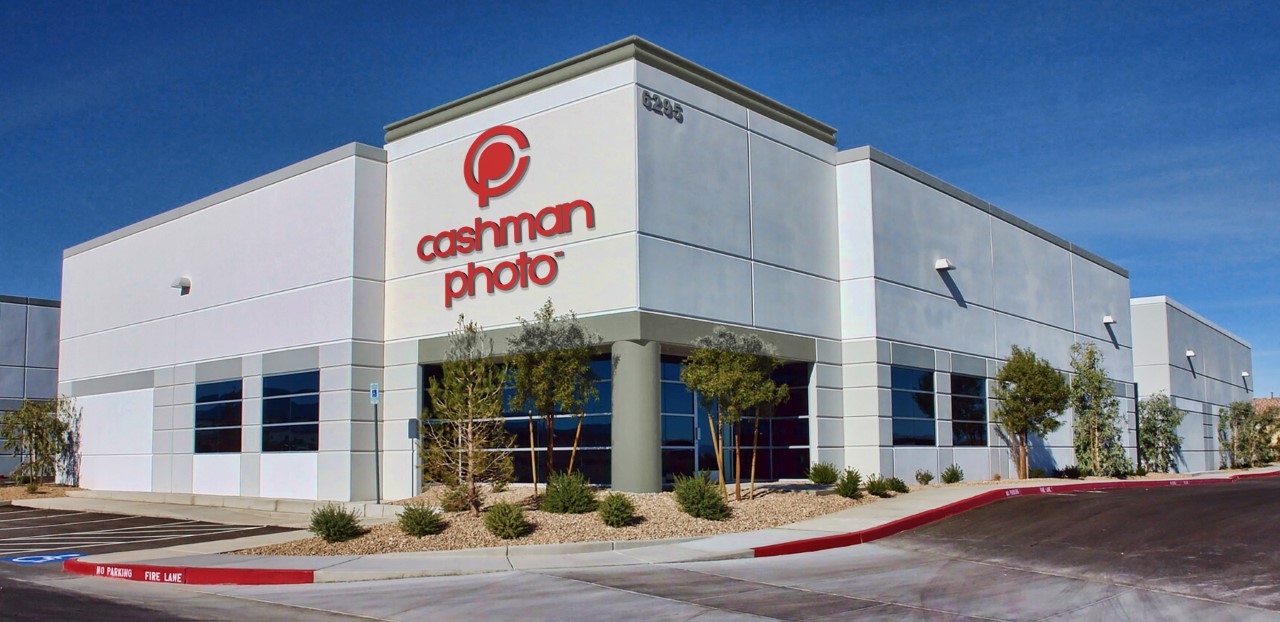 The unique approach to ensure the best HD 3D Crystal available.
Driven by innovation, Cashman Photo is always growing its menu of photographic and cinematic services, compiling the most complete list of services in the industry. Where other companies stick to the tried and true methods of the past, Cashman Photo is constantly looking for new and improved methods of capturing and delivering imagery.


Cashman Photo is the largest privately held multimedia company in the country. With operations in almost every major hotel, we are the premier photography and cinematography provider in Las Vegas.
Cashman Photo was the first to bring quick turnaround color prints many years ago and we were the first in Las Vegas to deliver imagery for large events via email and social media. Our list of firsts is long and growing, powered by our desire to be the best company in our industry.
While multimedia is a technical term, Cashman Photo has always understood the value of outstanding customer service and the art of capturing the human element. Our unique blend of technology and personality has resulted in thousands of satisfied customers including celebrity icons and Fortune 500 companies.
A proud member of the Las Vegas community, Cashman Photo assists several local non-profit organizations. We partner with like-minded organizations who believe in making Las Vegas, our home, a better place for everyone.
Cashman Photo began its first Las Vegas photography concession in 1967. Well before the days of digital cameras, the photography business involved wet labs and every photo was almost magical to our customers. Well into our digital age, technology has changed as have our customers. Morgan Cashman's vision still lives on in the day-to-day operations of our company with its hundreds of employees and many technology-driven divisions.
Due to the current pandemic we are unable to meet you lovely people face to face right now, and while that makes us sad we have created this warm and friendly website to welcome you to CrystalizeIt. This Holiday season let CrystalizeIt warm your homes with our 3D Crystals.
So, how did it all begin?
What was once a dream in the 1990s, became a reality when our founders Sukayna & Saleha decided to leave their traditional jobs and start their own 3d business. Their love for laser technology opened their minds to the amazing opportunities that this innovative business venture could provide.
They started working on a creative and clever solution and were successfully able to produce their very own spin that enabled our team to create HD 3d photo laser etched crystals with enhanced details. A lot of people loved this idea and were amazed when they saw what could be done with their photos. This is the reason why Saleha and Sukayna have worked extremely hard to further develop and innovate the quality of our 3d custom photo gifting products year after year.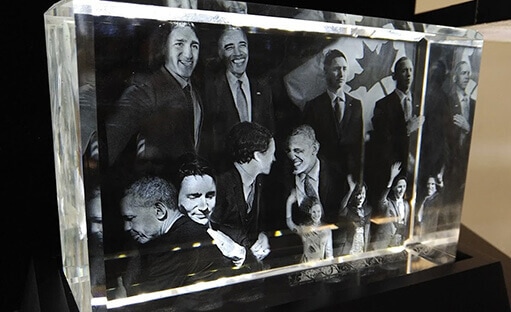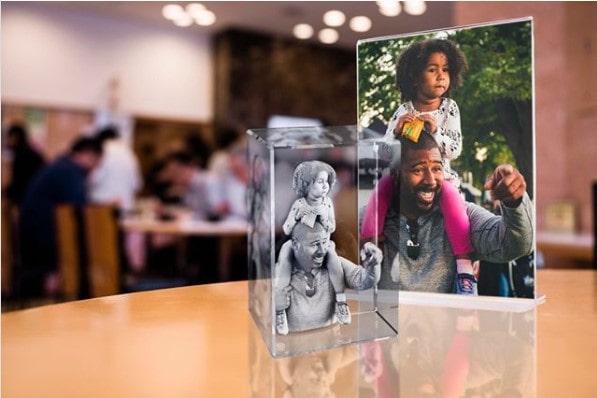 Bringing joy to people's lives
Here at Crystallize It!, it has always been our priority to bring joy to people's lives. We truly understand the importance of preserving sentimental photos from the past and know how much it means for our customers to bring these precious memories to life. This is why we're very delighted to use our business to transform photos to as life-like a format as possible.
Aside from making our customers happy and thrilled with what we make for them, we also love to give back and share our knowledge to new entrepreneurs in the 3d crystal space. We want to bring them joy by dedicating a portion of our time to teach them how to make their business succeed and thrive in this day and age.
Our dedication to make a difference in people's lives didn't go unnoticed because we have been recognized by world leaders including Former US President Obama, Prime Minister Harper, Prime Minister Trudeau, and other notable public figures including Kevin O'Leary (Shark Tank), Mariah Carey, Gabriel Macht (suits), Jay Leno, Grant Cardone (10X), Warren Buffett and the list goes on..
CrystallizeIt! - Highly Recognized & Award-Winning Company
Winner of the Business Excellence Award
Our company is very pleased to have been awarded the high caliber Business Excellence Award for Outstanding Innovation & Development.

This highly distinguished award acknowledges our hard work, dedication and supreme innovation all throughout these years.
Winner of the Aspire Award
As the leading provider of custom engraved 3d crystal images, we're very honored to take home the prestigious Aspire award for achieving great feats in ingenuity, customer service and craftsmanship.
Winner of the Richmond Hill Innovation Business Award
It is our company's philosophy to pursue never-ending innovation and constantly raise the bar high. This passion and drive to be on top leads us to continuously look for ways to enhance the quality of our products and services. We always strive to be the best at what we do and we're very fortunate to be awarded the Richmond Hill Innovation Business Award for our consistent pursuit of excellence.
Free product and crazy offers only sent to cellular mobile devices